---
Alexandra Barroso

MSc, BA (Hons)
Postgraduate Researcher (University of Southampton)
aidb1g20@soton.ac.uk
@XanaBarroso
---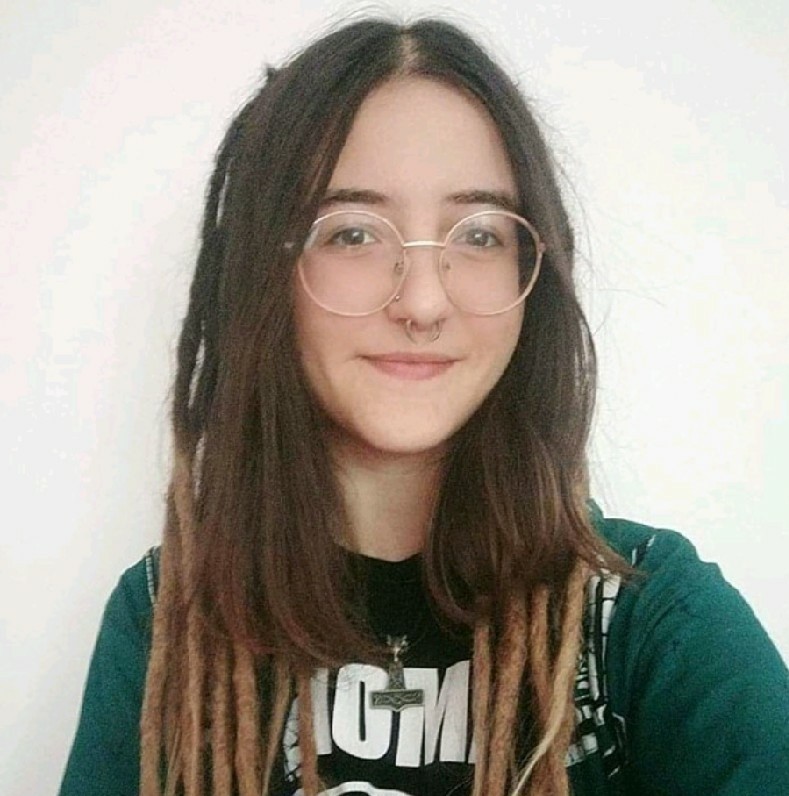 Alexandra is a Postgraduate Researcher at the Centre for the Archaeology of Human Origins in the University of Southampton, funded through the university's Presidential Scholarship. She specialises in both osteology (human and faunal) and Neanderthal studies (particularly their lithic tools).
Alexandra's research involves 3D geometric morphometric analyses of Middle Palaeolithic handaxes in order to investigate possible avenues for social and cultural communication in the Neanderthal landscape of North-west Europe. This investigation is approached through a heavily theoretical and interdisciplinary lens, allowing for a more holistic yet robust answer to a question with (currently) sparse evidence. This research was undertaken after encouraging preliminary results from her MSc dissertation (awaiting publication).
Biography
I graduated from the University of Winchester in 2020 with a degree in BA (Hons) Archaeology, having produced a first-class dissertation examining belief changes as seen through mortuary practices during the British Mesolithic-Neolithic transition. It was during this project that I came to understand the need for greater balance between good theory and empirical methods for the production of more meaningful, data-driven research.
My sincere passion for prehistory led me to undertake a degree in MSc Bioarchaeology at Southampton (awarded Distinction). Though I love bones and stones in equal measure, I chose to focus on the latter for my dissertation. This research project involved the 2D geometric morphometric analysis of Middle Palaeolithic handaxe assemblages to investigate Neanderthal culture, achieving a grade of 95%. This included the use of offshore material.
The preliminary statistical results produced from this research show trends at various scales of observation: handaxe morphologies appear representative of group demography, are demarcated by particular river systems, and fall within a wider regional trend that seems to cover much of north-west Europe. In theory, this possibly hints towards handaxes being used as spatio-temporally stable visual communicators of social information, akin to a 'lithic census', as I called it. This behaviour is similarly observed in various ethnographic contexts.
However, these exciting results would have benefited from an expanded database and greater control for multiple variables. This motivated me to pursue this research for my PhD at Southampton; it will now be expanded and further refined under the supervision of Prof John McNabb and Dr Rachel Bynoe.
After many eventual years of research, it is my hope to one day become a Professor so that I may engage, motivate, and inspire the next generation of bright and passionate researchers. I firmly believe education to be humanity's most important treasure – the crown jewel of which lies in knowing our past.
Teaching interests
As a PhD Student, my primary teaching interests lie in the public engagement sphere, as I think it's incredibly important to share our knowledge and campaign for more positive action between communities, governing bodies, and academics. As such, I am currently working on plans for summer projects to make archaeology more accessible to public audiences in casual and fun settings, with the ultimate goal of raising awareness and sparking their interest and appreciation for the field.
Within the university setting, I am interested in aiding the teaching of practical lessons/demonstrations for both Osteology and Human Origins. I assisted in the teaching of the comparative anatomy undergraduate module during my first year of research. 
Research group(s)
Centre for the Archaeology of Human Origins
Other interests
Prehistoric cultural transitions, Levallois lithics, Art & Symbolism, Osteology & Funerary Practices, Ethnography, GIS, Human Evolution, Primatology, RStudio.