---
Dr Sam Griffiths
CITiZAN Discovery Programme Officer and Lead Archaeologist for the Solent Region
---
As CITiZAN Discovery Programme Officer Sam is Lead Archaeologist for CITiZAN in the Solent region; responsible for planning and organizing a series of multi-period research and fieldwork projects across the area and for recruiting and managing volunteers.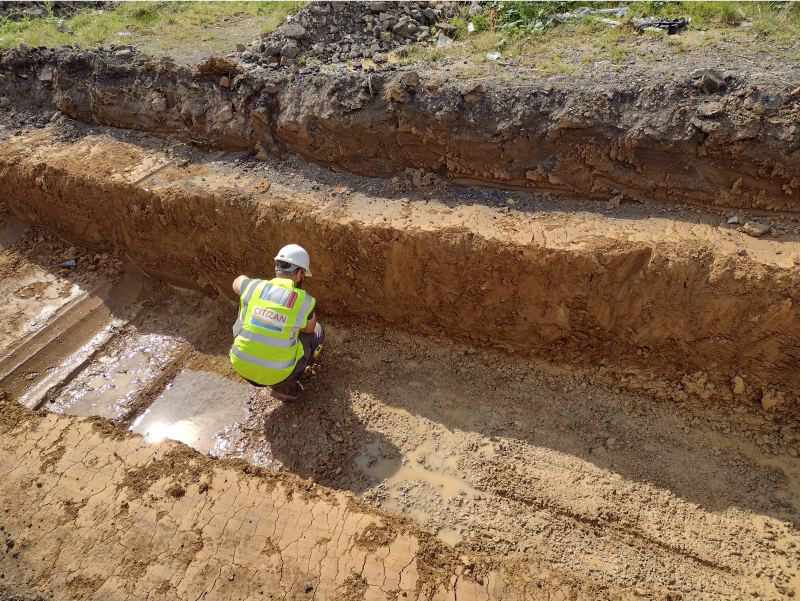 Sam also has experience of working in the commercial sector, in planning archaeology and fieldwork, prior to joining CITiZAN and MOLA. While working as a Heritage Consultant he managed projects across the UK, both as an archaeological consultant and as a geoarchaeological science specialist. He is also a qualified lithic analyst with a series of journal and grey literature publications.
Sam has conducted fieldwork and research on multi-period archaeological sites across the UK and Europe and has a particular focus on Palaeolithic Archaeology and Pleistocene Geoarchaeology; with skills in lithic analysis, geochronology, deposit modelling and landscape reconstruction. Sam also holds a position as Visiting Tutor in prehistory at Bishop Grosseteste University.
Selected project(s)
Further links