---
Olivia Keegan Carr

MSc
Community Engagement Co-ordinator at Marble Hill (English Heritage)
omkc1g16@soton.ac.uk
Twitter: @palaeolivic
---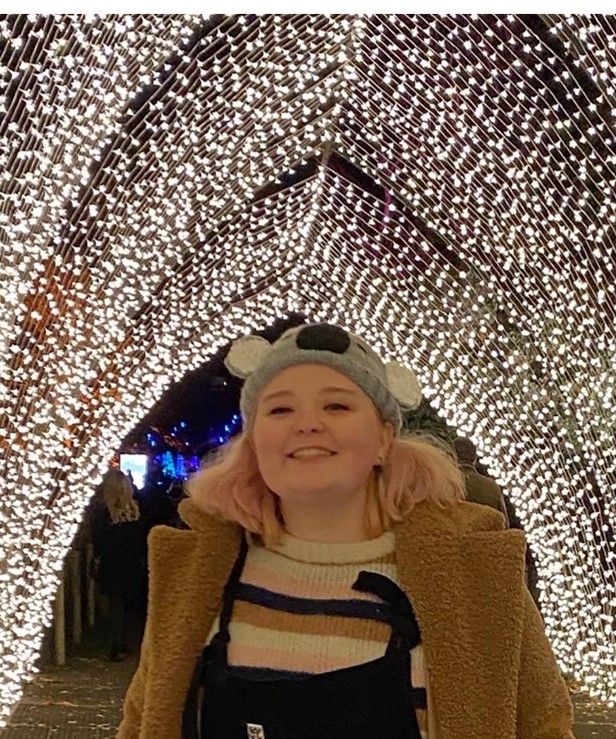 I was an MSci Archaeology student at the University of Southampton between September 2017 and early 2022.
I have always, to some degree, been interested in what makes humans 'human' and asked a lot of questions. It was at Southampton that I developed my interest in Neanderthal and Homo sapiens ecology during the Middle to Upper Palaeolithic transition and the applications of archaeological science to explore past environments. I also have an interest in perception of Neanderthals in media (and society) and how 'we' (H. sapiens) view ourselves in relation to other species. Despite an interest in the later Palaeolithic, I undertook a placement (ARCH6413) under Professor John McNabb (Mac), helping digitise Roe and Callow's illustrations of LCTs from Oldupai Gorge, providing great insight into the formation of an archaeological archive.
Alongside my degree, I kept myself busy by being involved in various societies and sat on several committees during my time at Southampton, including being President of the Archaeology Society (2019-2021). I worked as a Student Ambassador in assorted roles, including Lead Ambassador for Archaeology at open and applicant days, but also other student outreach roles for both the humanities and central teams – which eventually saw me doing an Instagram takeover for Archaeology – here. All things I never would have put myself forward for before coming to Southampton, you can read more about my time at Southampton here and I continue to represent the university as a Graduate Ambassador.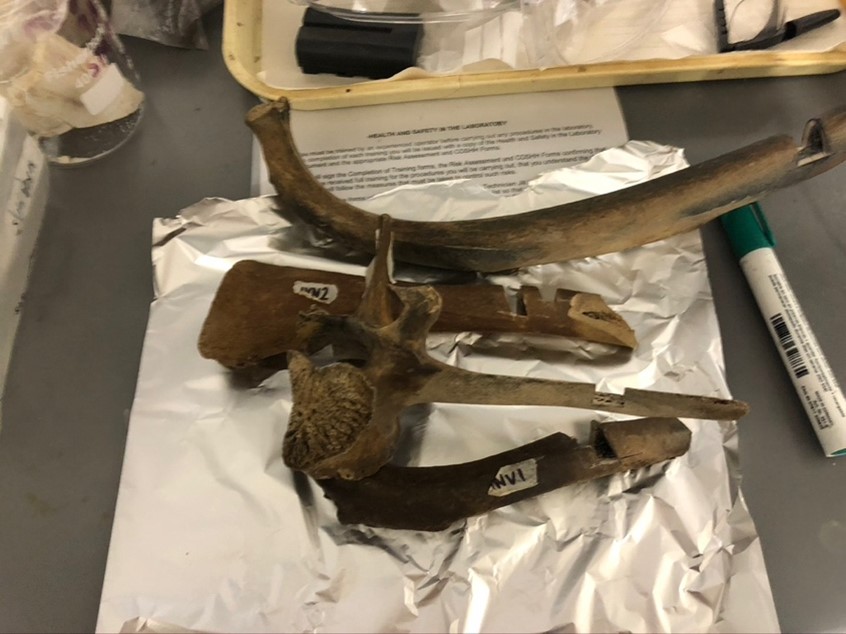 Whilst my academic interests are terrestrial in nature, I also have a love of the water – in part due to my family living in the beautiful area of Connemara in Ireland. I combined my interest in human origins with maritime aspects for my undergraduate level dissertation – the laboratory work of which was impacted by the 2020 Covid lockdown – and sought to look at the diagenetic processes of submerged remains, titled "The Curious Case of the Happisburgh fossils: To what extent can bone porosity and histology analysis help to understand and reconstruct the Palaeolithic burial environment of Happisburgh?" and this was supervised by Professor Alistair Pike and Dr Rachel Bynoe. Due to COVID-19, the dissertation took a more theoretical approach concluding that due to the unknown provenance of the fossils, and without intensive research into other diagenetic parameters, bone porosimetry and histological analysis may remain inconclusive.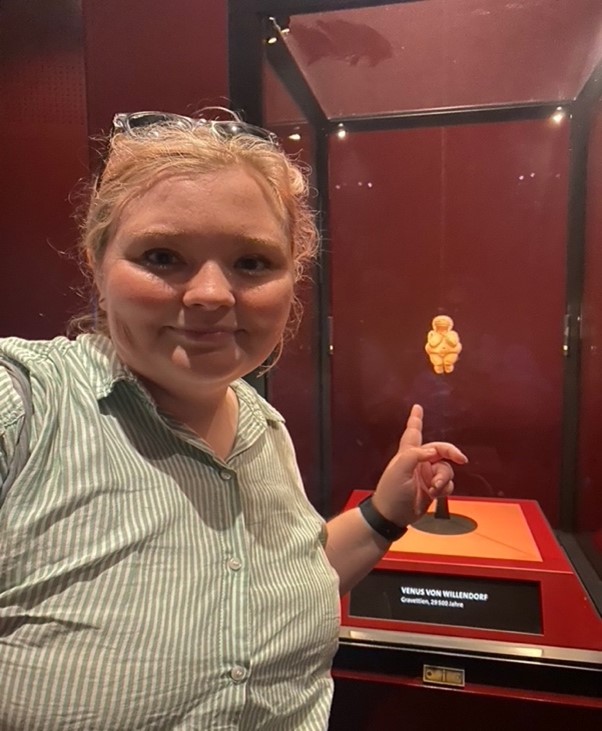 My masters level dissertation pushed more towards understanding climatic environments of MIS 3 and Neanderthals in Southeast France and Belgium, entitled "To what extent can we construct an energetic framework for Western European Neanderthal landscape use in MOIS 3 in the Massif Central, Rhone Valley and Belgium?" and was supervised by Professor William Davies. The dissertation utilised MIS 3 climate data, archaeological and fossil evidence, and Neanderthal energetic models. I concluded that a more detailed regional model of Neanderthal energetics remains difficult to construct due to variation in occupation, and evidence.
It was during my fourth year that an interest in biogeographic boundaries emerged, especially the impact on MIS 3 Neanderthals and Homo sapiens, such as the role of upland environments. In 2023, I hope to return Southampton to undertake a PhD, looking at the exploitation of upland environments by Neanderthals and Modern Human populations during the Middle to Upper Palaeolithic transitions in Northern Italy using strontium isotope analysis, climatic data models, and terrain analysis utilising known energetic models.
Following the completion of my degree, awarded in April 2022, I have combined my public engagement skills, volunteering background and passion for heritage to work for English Heritage as a community engagement co-ordinator at Marble Hill, Twickenham, at the tail-end of a National Heritage Lottery Funded project, which has seen me organise events ranging from a Diwali parade at Marble Hill attended by over 1500 people, to more community-led events such as Christmas Wreath making and hands-on family archaeology mornings. In addition, I also sit on the project team helping support the AHRC-funded project, Designing mixed reality heritage performances to support decolonisation of heritage sites. It is safe to say, no one day is the same working in community engagement at English Heritage! I am currently involved with the organisation of Unravelling the Palaeolithic Conference 2023, scheduled for the 31st March – 2nd April 2023 at Avenue Campus, University of Southampton.